I made a glaring omission yesterday.
You see, I didn't mention the obvious: WOMEN are the ones driving the success of Pinterest. Tagged as "

tumblr for ladiez

", the new belle of the ball of social media is in fact primarily used by women. While the stats are seemingly up for grabs, one article suggests as much as

97% of users are female

. Quite frankly, the pinking of Pinterest deserves much more discussion.
Attributes have been made about the feminine design of the logo. Others suggest that style of the boards is inherently feminine as well. But design alone can't be reason women use Pinterest more than men.
Perhaps Pinterest is simply a space to express women's creativity? Yes, we (women) understand the site is like retail therapy, without the debt. We pin clothes we can't afford. We pin mansions as if they were a possibility. But we do so knowingly. Sonia Saraiya says it best:
"...
I've noticed something interesting about the Pinterest community: There's a self-awareness to this aspiration, too. A common type of pin that floats around from time to time reads something like this: "Pinterest: to plan the weddings we can't afford, to raise the children we don't have, and decorate the houses we don't live in."
It seems like most of us on Pinterest are in on the joke — we're buying into a fantasy lifestyle, and selling it to each other. Some of us may be using our boards to plan a real-life event, or to give us ideas for a concrete occurrence, but I think most of us are updating our dream scrapbooks — fully aware those dreams may never happen, but indulging in the fantasy anyway."
I appreciate the irony of the delusion. But I believe there is a subversive element present as well. Creative subversion. Creative inspiration. After all, it takes a certain set of eyes to curate a look, a house, an aspiration.
Why not make the dreams a reality? If part of the pull for women on Pinterest is beautifying their worlds, use the platform to show HOW this can be done. There is plenty of evidence already present that this is the case. From pins of repurposing household goods to saving money at the grocery store, women ARE making their fantasy more attainable, even sustainable.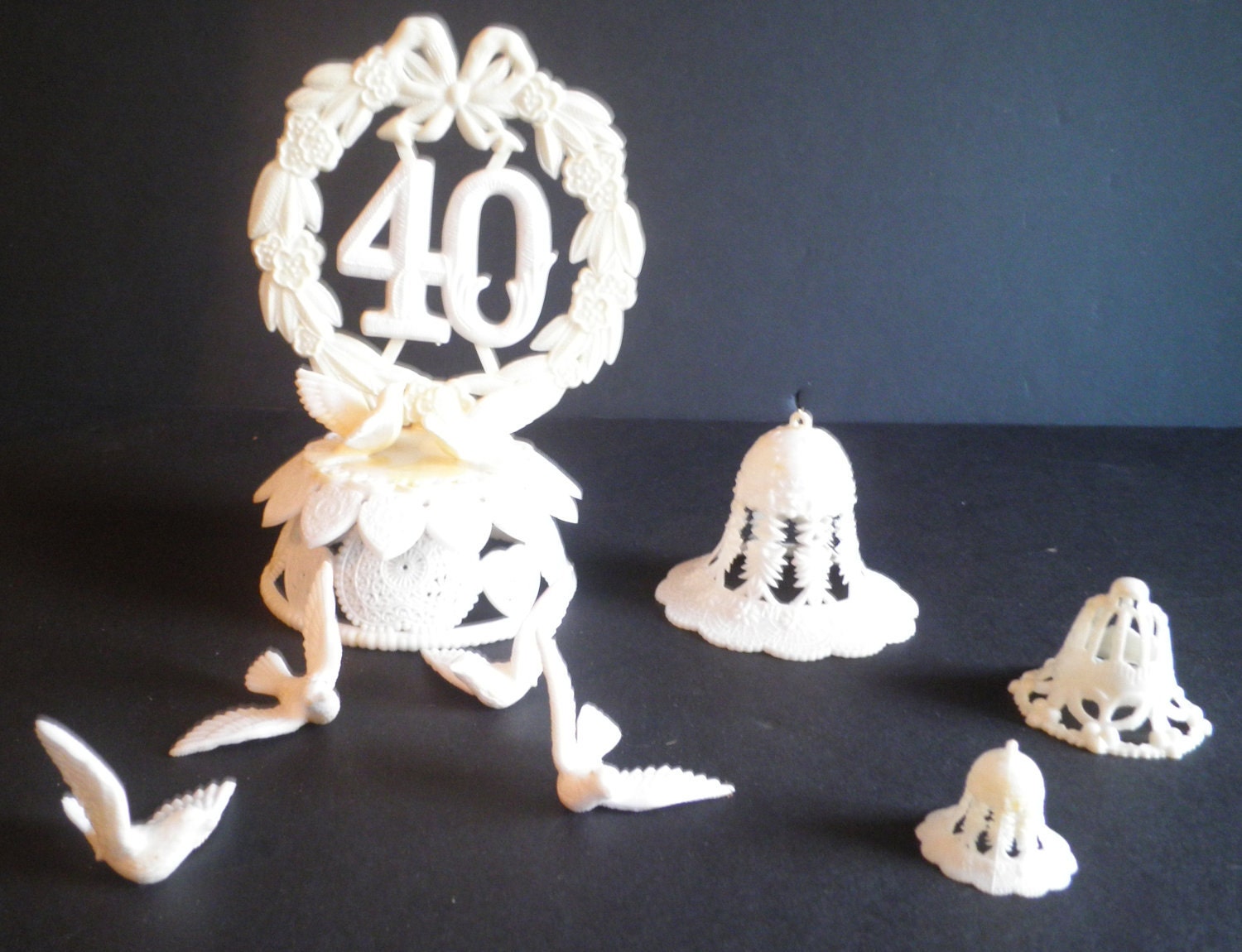 Vintage Cake Toppers on Etsy @

Hattiecat's Vintage Emporium
So whose to say Pinterest can't be a wonderful companion to Etsy--the premier homemade and vintage marketplace? After all, you can pin goods from Etsy and even the price point will show up on the photo, making it that much easier for indie-artisans across the globe to market their wares. Whose to say it can't become the go-to site for locals looking for artisans and craft markets in their community? Whose to say Pinterest can't be the women supporting women hub? Because, after all, women are the ones driving the home-made revolution!
And that is what Pindie is all about. Women. Art. Craft. Creating. A. New. Local. Indie. Economy.
In what ways can you envision using Pindie to support women?